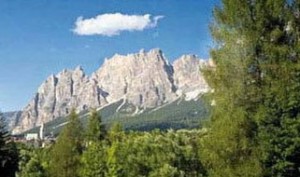 Private Transfers was founded in 2011 by the collaboration of 5 taxi drivers, colleagues and friends for many years, all born and raised in Cortina d' Ampezzo, in the splendid UNESCO World Natural Heritage Dolomites.
Their local knowledge, in addition to their experience and reliability, guarantee the highest standards of safety, even under difficult weather conditions not uncommon in the mountains, such as snow and ice.
Offering the same high professional standards of service, they decided to collaborate in order to meet the transport needs of any type of client, whether private customers or Tour Operators.
In-depth knowledge of roads, tourist destinations and places of historical interest in the entire Dolomite region, in addition to very good English language skills, make each driver an excellent guide, with the ability to provide suggestions, ideas and 'insider's tips' to make your stay even more pleasant.